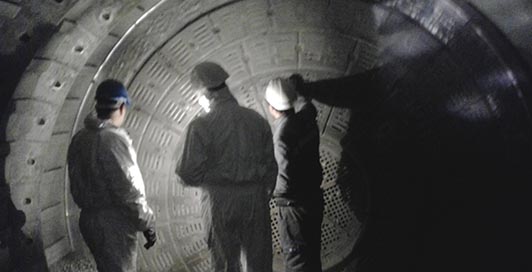 Mill inspection & Consulting
Our competent service team will assist you on-site – we even perform mill inspections under the most adverse conditions. Our trained service team determines the degree of wear of individual mill components and highlight optimization potentials.
Based on the findings and information communicated by the customer, KORFEZ ENG. promptly provides a full report with all results, recommendations and improvements for your grinding process.
We would be pleased to convince you of our products in a personal conversation and to prepare an individual offer for you.
TOGETHER we will figure out which solutions are best suited to your needs.