---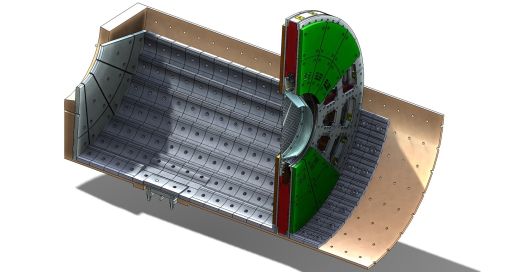 Follow-up order from Angola
KORFEZ ENG. received a follow-up order for mill internals to be used in a cement mill 3.50 m diameter in Angola.
A mill inlet head lining, 1st compartment mill shell lining, a new intermediate diaphragm as well as two rows connecting plates for the 2nd compartment will be manufactured in approximately 4 months.
The design and execution of the KORFEZ mill internals can be seen on the above picture.
We are extremely pleased that our client again has chosen KORFEZ ENG. as their supplier.