---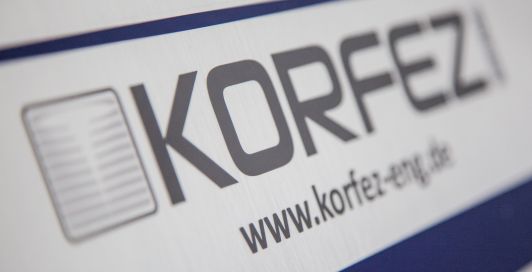 Newly equipped with KORFEZ mill shell lining
A new order received in September 2014 includes the supply of a mono chamber mill shell lining system with 27 % chromium content for a coal mill with 3.00 m diameter.
The first area of the mill, which is about 2,000 mm long, gets a special lifting lining where the plates are executed for coarse grinding to achieve an effective impact grinding. The rear section towards the mill outlet, i.e. 3,500 mm, will be equipped with KORFEZ sorting liners to improve the classification of the grinding balls.
The complete scope of supply can be completed in just two months.