---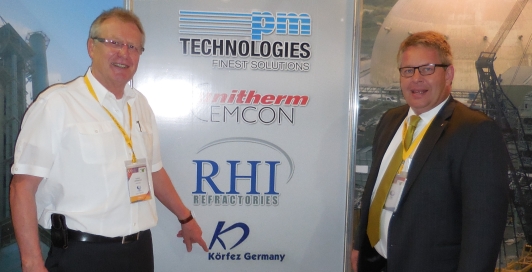 FICEM APCAC in Santo Domingo
FICEM APCAC hosted its XXXI Technical Congress in Santo Domingo, capital city of Dominican Republic over 8-11 September 2014. "FICEM is active in sharing and strengthening issues on the global cement agenda among its members: climate protection, energy efficiency, substitution of fossil fuels and good industrial health and security practices." (http://congresotecnico2014.ficem.org/our-philosophy-at-ficem/, 2014)
Focusing on the markets of South and Central America and the Caribbean, the three-day event enabled the exchange of experiences with speakers, exhibitors and guests.
Together with our partner General de Proyectos GP, C.A., Mr. Henneböle (left) joined the conference and well represented KORFEZ with his comprehensive expertise.
We had very interesting, useful and intensive days at the fair. There were interesting talks possible, even beyond the scope of product presentations.