---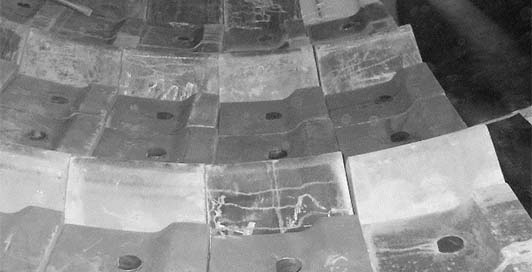 Successful installation
Successful installation of a 2nd compartment mill shell lining in the Middle East
At the end of 2013, KORFEZ ENG. had received an order for a second compartment mill shell lining for a cement mill with a diameter of 4.2 metres. A combination of lifting and classifying liners (a compartment length of 8,985.5 mm) made of extremely durable cast steel (27 % Cr) was designed not only to protect the mill tube from wear, but also to ensure a well-balanced material flow throughout the whole grinding compartment.
In just two months, all parts were manufactured and delivered to the customer. In August this year, trained personnel completed the assembly works.
Our staff found all start-up tests were successful and our client is satisfied with the performance of the cement mill.
admin