---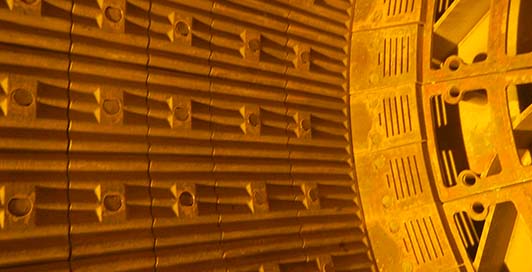 New wave shell lining system
Conversion from two compartments to one by means of a new wave shell lining system resulted in a follow-up order
For this comprehensive modification project, KORFEZ ENG. has received the order for delivery of a complete mill shell lining system. After immediate mill inspection and evaluating its results, a special wave liner profile has been recommended to the customer.The 13,825-millimetres long shell lining has been manufactured within four months.
This new shell lining system for a cement mill with a diameter of 4.4 metres was well commissioned in February 2014 and has been operating reliably nowadays.
Good news for KORFEZ ENG.: Parallel to this project, the customer had contracted a second order for an identical mill which was installed in spring 2014.